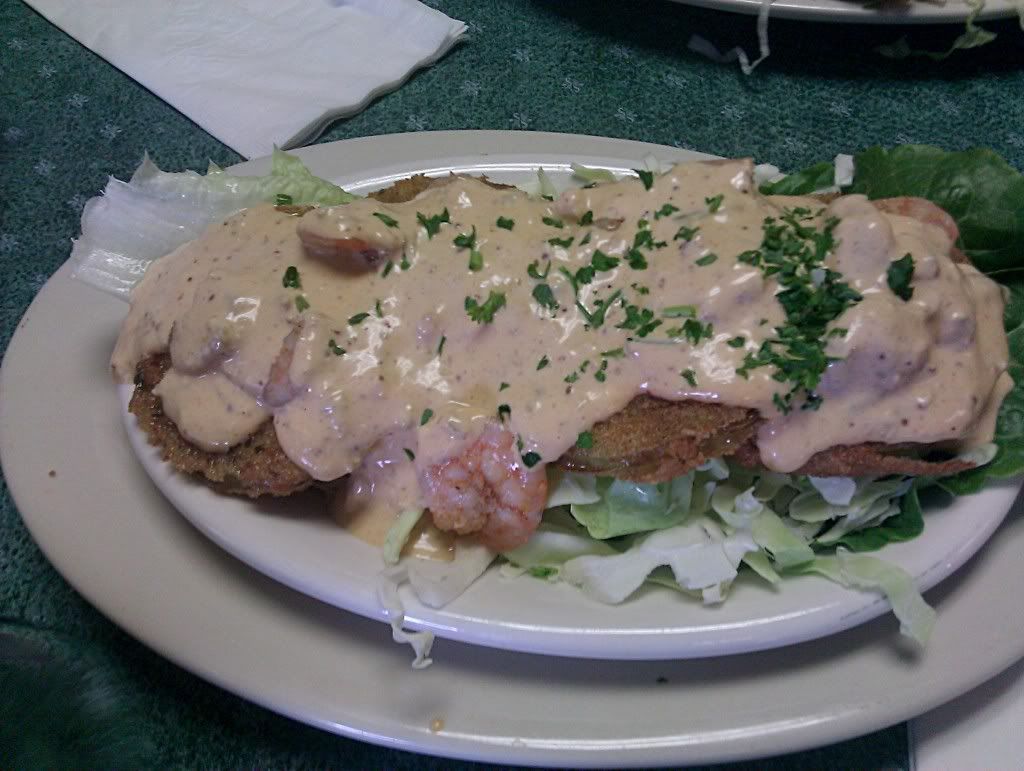 Liuzza's on Bienville is one of the great neighborhood/Creole-Italian places in Mid City. We had a nice lunch there just before Christmas.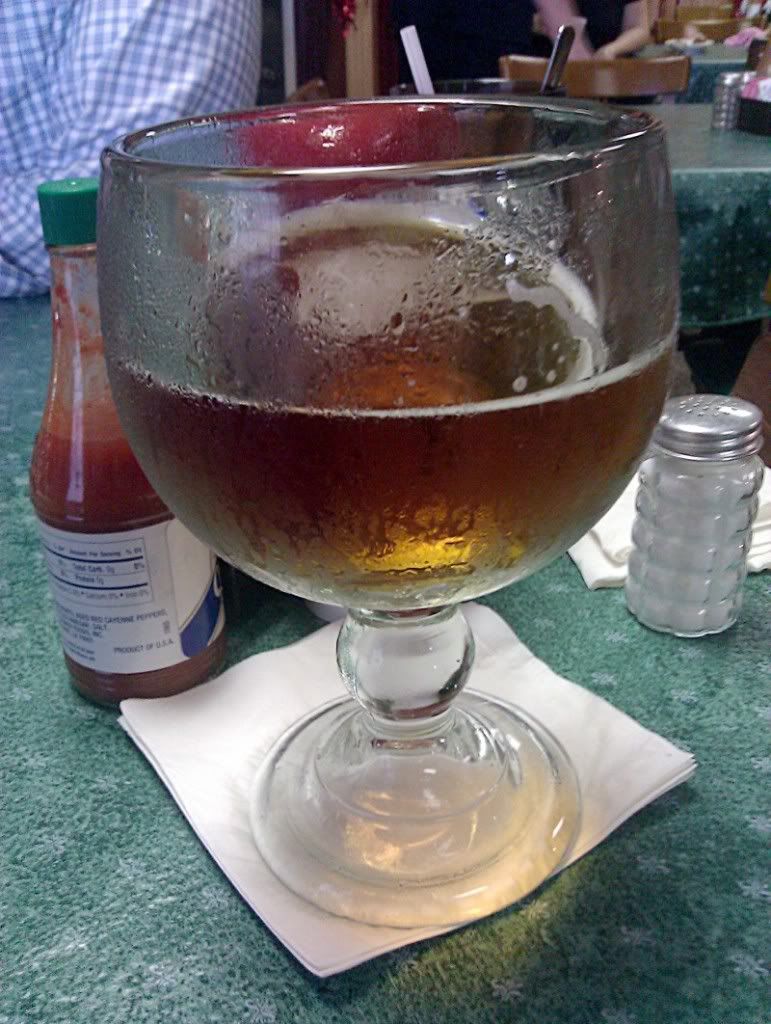 Draw One! Abita Amber in Liuzza's big frozen schooners.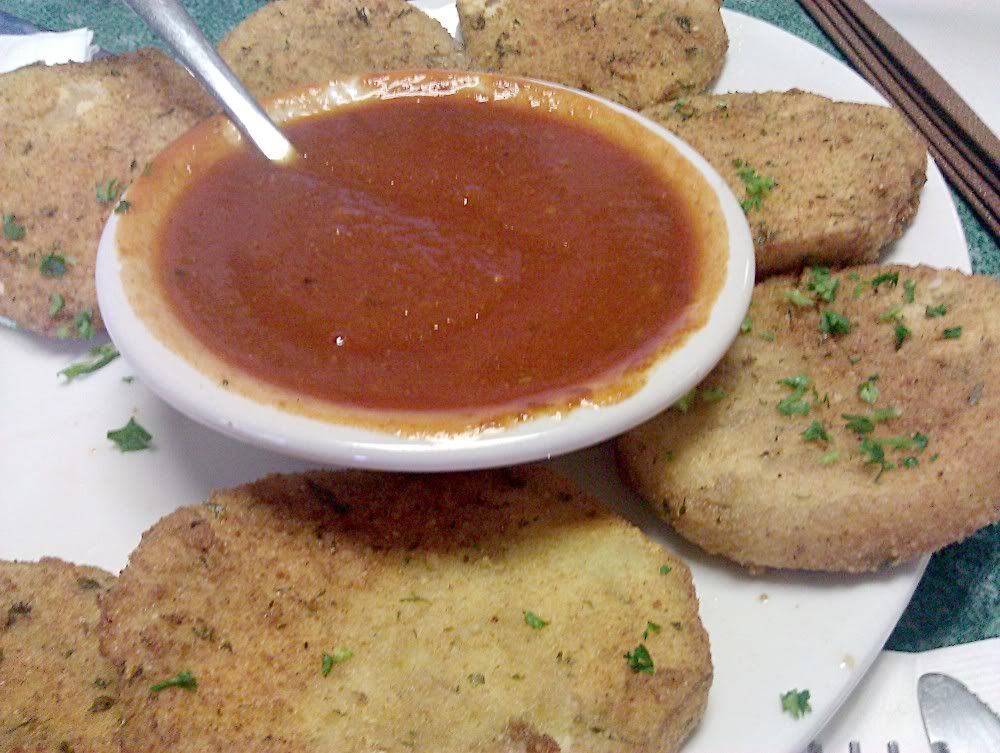 For a starter, we had fried eggplant with marinara sauce.
There were three of us on this visit, and we all picked interesting mains. The top photo is Fried Green Tomatoes with Shrimp Remoulade. Deep-fry breaded green tomatoes. Cover that with some boiled shrimp, then top with remoulade sauce. Delicious!
This is a classic oyster po-boy, something Liuzza's does well. Leidenheimer's bread, fresh lettuce and tomatoes, and oysters fried just right.
Usually you see Shrimp Remoulade on the menu, but on this visit, Liuzza's was doing Oysters Remoulade, and they were wonderful!
Wonderful lunch, good conversation, totally New Orleans!